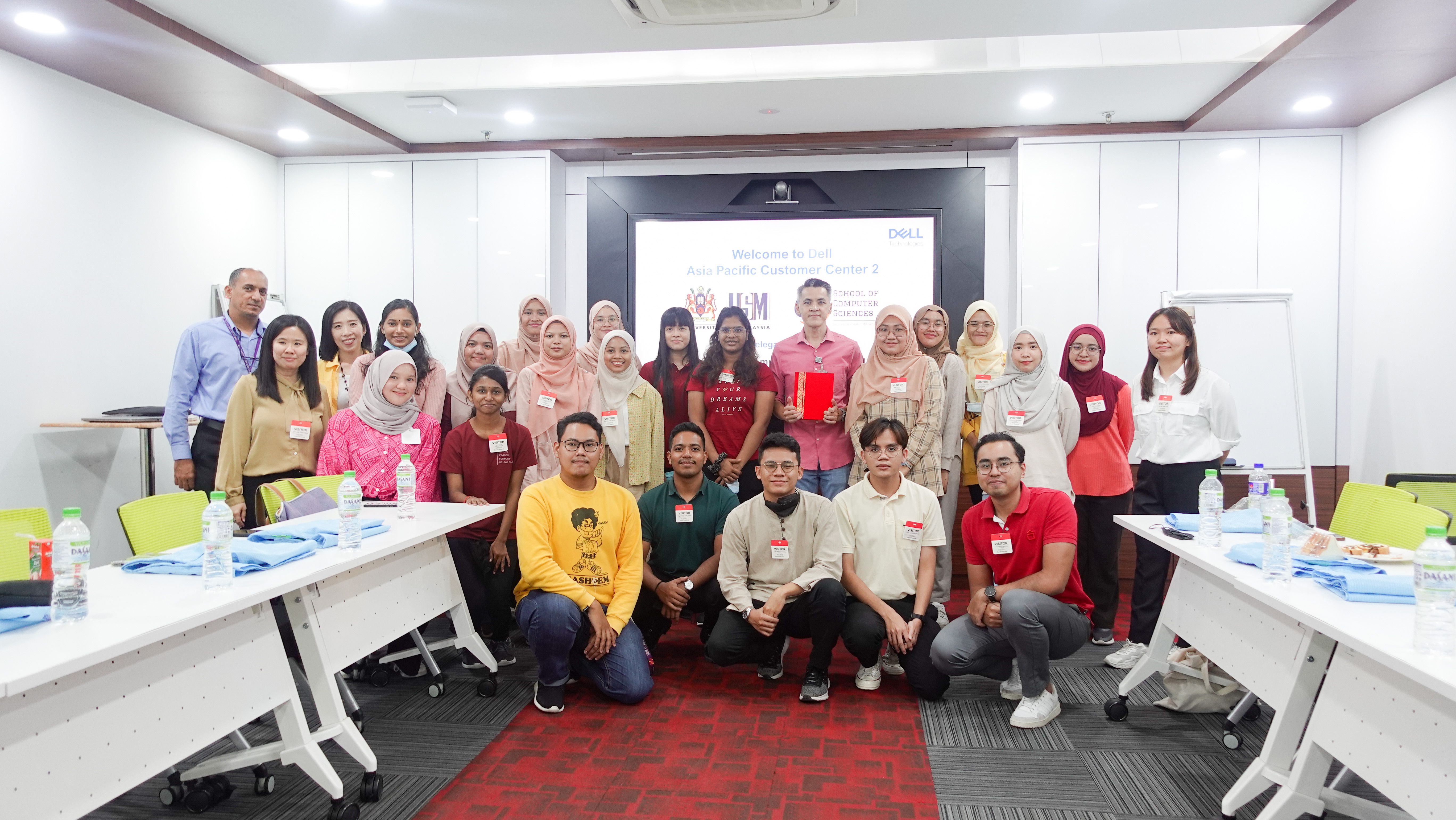 A DAY TRIP TO THE ASIA PACIFIC CUSTOMER CENTRE 2 (APCC2), BUKIT MINYAK
A few years after the MCO, finally CS students make a physical factory tour to Dell APCC2 on 2nd February 2023. The inspiring seminar delivered by Mr. Leonard Tan, the Business Operation Director; the amazing factory tour to understand the in and out of the production line; and also, the warm CNY celebration event, has made the trip to APCC2 remarkable.
Dell Technologies is a unique family of businesses that helps organizations and individuals build their digital future and transform how they work, live, and play — providing customers with the industry's broadest and most innovative technology and services portfolio. The company is made up of more than 150,000 people, located in over 180 locations around the world.
Being a part of interactive learning, such industrial visits give students major exposure to real working environments along with a practical perspective of a theoretical concept relevant to their domain. Moreover, educational visits bridge the widening gap between practical exposure and theoretical learning by giving students first-hand exposure to identify the inputs and outputs of different business processes and operations performed at the workplace.
Overall, the visit to APPC2 was fruitful, and it is a valuable experience for both the students and academic staff.
Prepared by the Lecturer/Student and Undergraduate Development Committee (Jawatankuasa Pensyarah/Pelajar dan Pembangunan Prasiswazah)
2nd February 2023.