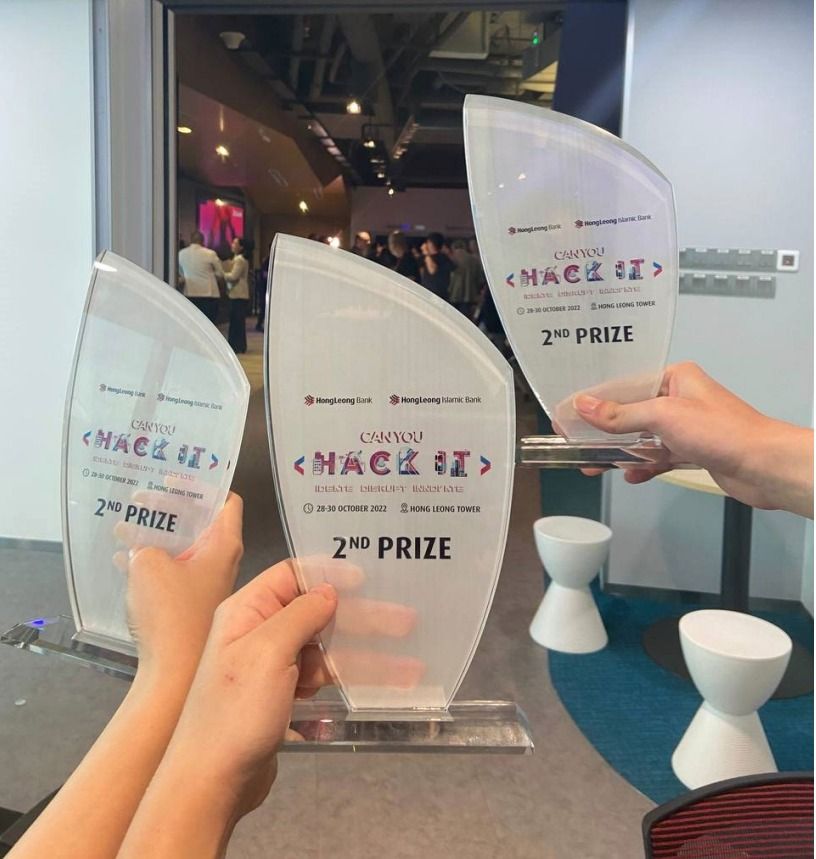 Hong Leong Can You Hack It 2022
Congratulations to Ms Iris Yan Ning (Year 3 Sofware Engineering Major) from the School of Computer Sciences for winning the first runner up in the "Hong Leong Can You Hack It 2022" Competition!
The national level competition which saw about 120 participants from Malaysia and other countries was a hackathon on re-imagining banking through hyper-personalization and metaverse.
Ms Iris won this award together with 2 other team members from the University of Nottingham and The
Monash University. The team presented a project for a solution that harness psychological methodologies through implementation of reinforcement learning model to integrate hyper-personalisation in the financial goals of the user.
The team won RM5000 in total.
We hope that with this success and experience you've gained, could inspire others students – especially the new students.
Congratulations and Well Done!