USM Students Shine At James Dyson Award 2020
PENANG, 22 September 2020 – Students from the Universiti Sains Malaysia (USM) recently made the institution proud when they emerged as Runners-up at the James Dyson Award 2020 with their 2 products.
This competition is open annually to design and engineering students to challenge students to think differently and to create innovative products that work better.
The first project is known as VIBRAILLE, produced by a team of students from the School of Computer Sciences (SoCS) and School of The Arts (SoTA) consisting of Nurin Athirah Mohd Noor, Nur Ainun Mohamad Tajuddin, Maisarah Omar, and Siti Afifah Muaz, aptly guided by Dr. Ahmad Sufril Azlan Mohamed (SoCS) and Dr. Siti Suhaily Surip (SoTA).
This is another good example of a multidisciplinary innovative project much encouraged by the University, that involved the input and creativity of lecturers and students from various schools.
VIBRAILLE enables the blind community to read digital materials using phones by sensing the vibration. VIBRAILLE translated the codes following the Braille pattern and eliminates the mainstream approach which uses external devices and voice reader.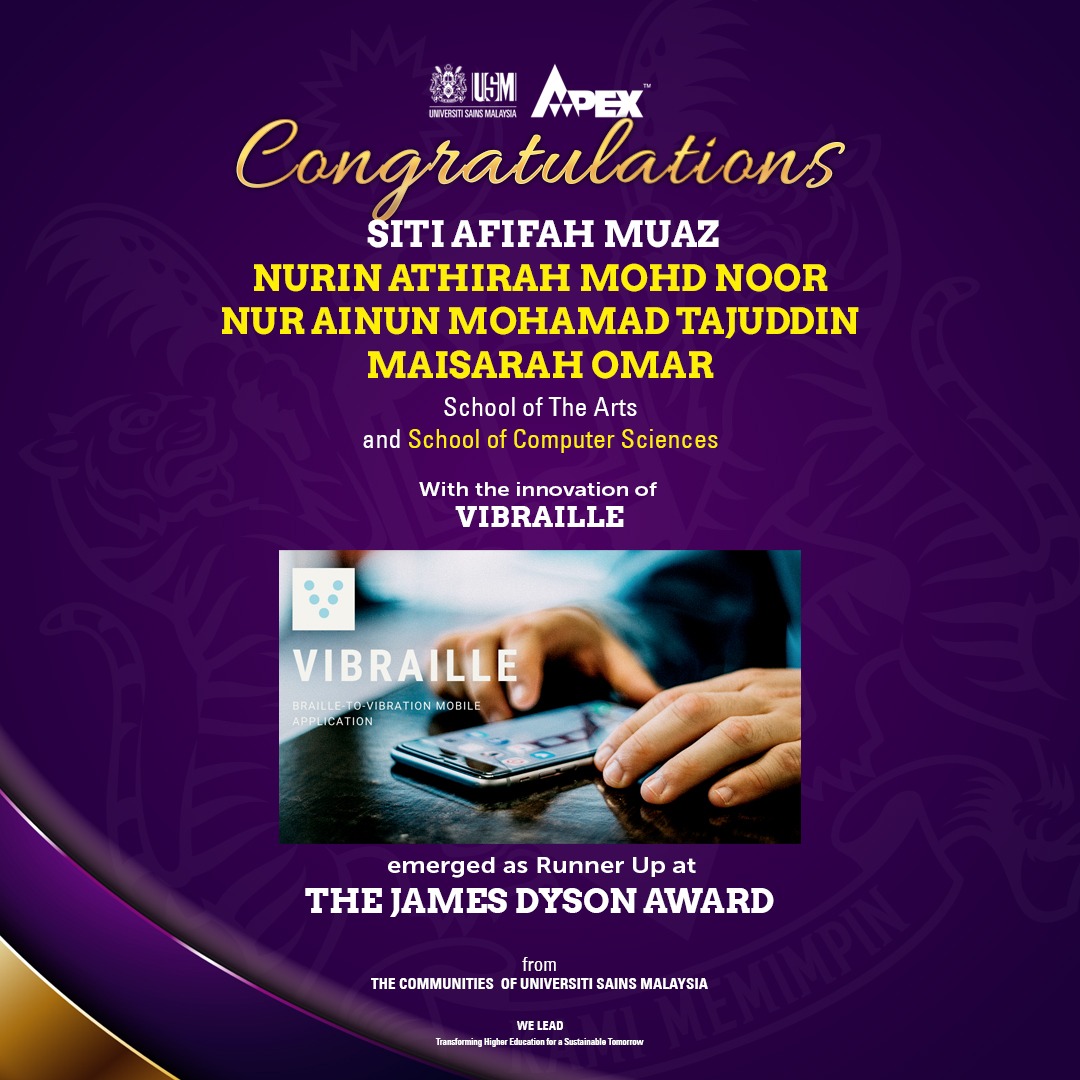 The team said there is a worrying gap between the rapid growth of mobile phone development and the ability of the blind community to utilise it.
"We believe that this group should be given equal rights and freedom to use technology, especially reading texts without any help from third parties. Looking at the benefits of the Braille systems in helping this community in reading, we believe that a new approach can be adapted in the form of vibration which can be felt through tactile senses," they said.
They also hope that it can ease the blind community to read text that appears on their mobile phone screen as well as protect their privacy and personal content while reading.
The second project is called PEBBLE, produced by Chuah Ee Hua from the School of The Arts. PEBBLE is an automated food tracking system that is compatible via an app, which aims to reduce the amount of food waste generated in the household and allowing the consumer to keep track of their food before they went bad.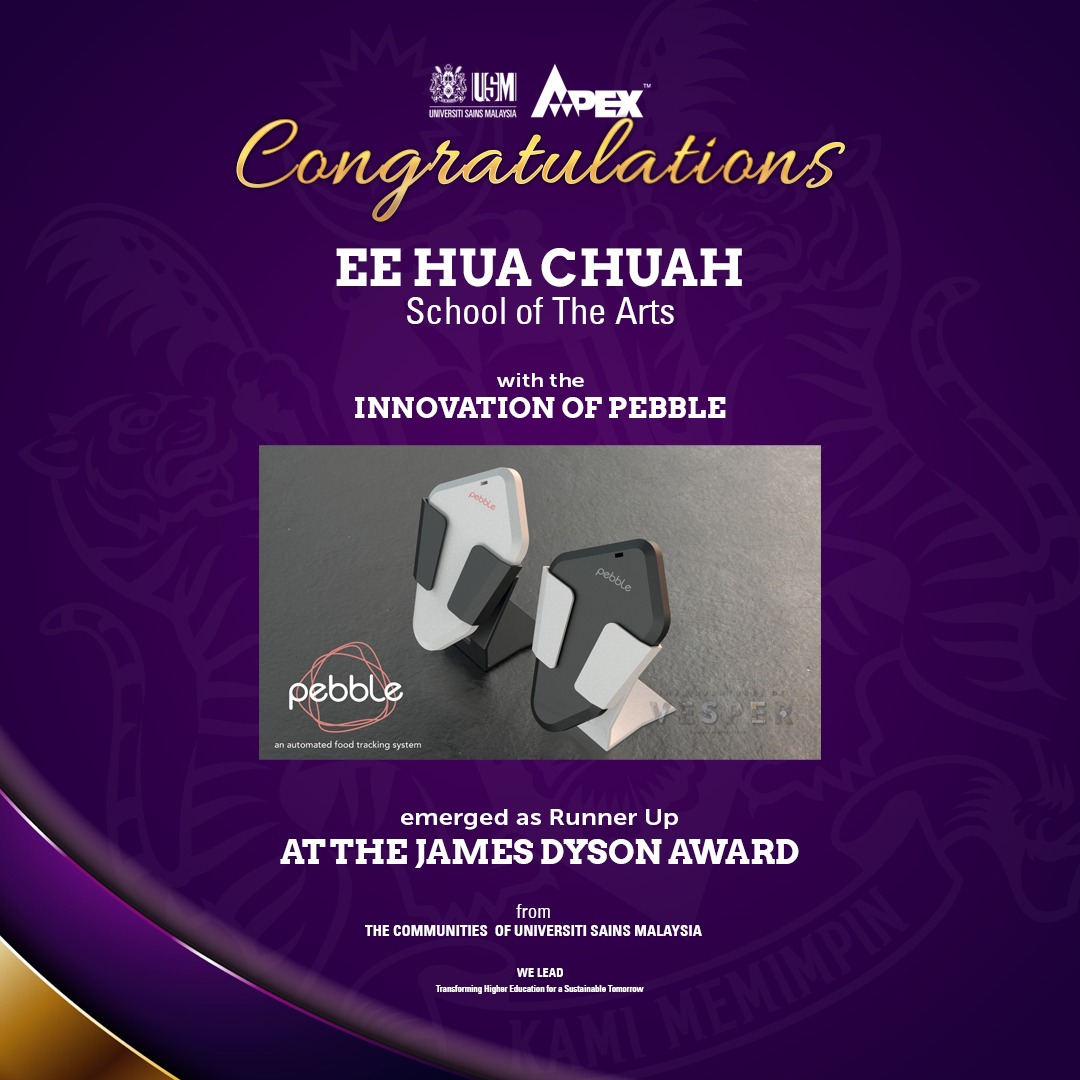 According to Chuah, PEBBLE is inspired by the research at finding out the reason behind the amount of food waste generated from households in Penang.
"Most households, especially the young consumers, throw food away when they are no longer edible and the consumers have no idea how to utilise the leftover food in their household.
"Therefore, by using PEBBLE, it could remind consumers when their food is going to expire and prevent them from throwing out food by suggesting recipes for the customer using the remaining leftovers in the household," she said.
The James Dyson Award supports budding design engineers at the start of their careers, by focusing on current students or recent graduates with an idea that would solve a problem using prototypes as well as mass market-ready samples.
Text: Hafiz Meah Ghouse Meah & Mazlan Hanafi Basharudin/Infographic: Ebrahim Abdul Manan
Credit : USM News Portal https://news.usm.my/index.php/english-news/6712-arts-students-shine-at-james-dyson-award-2020