Bahari is First Orang Asli to be Appointed Faculty Dean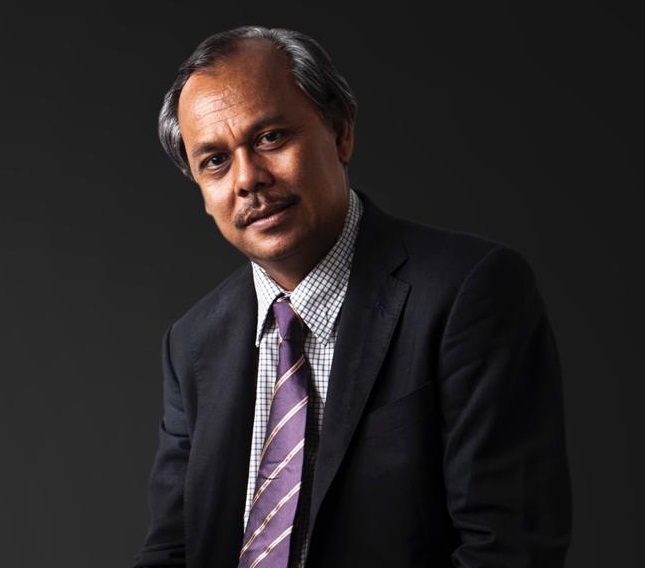 GEORGE TOWN: Universiti Sains Malaysia (USM)'s Professor Dr Bahari Belaton created history by becoming the first Orang Asli to be appointed dean of USM School of Computer Sciences (SOCS) effective yesterday.
Bahari, who belongs to the Semai tribe of Tangkai Cermin in Perak, also added another feather to his cap when he was appointed National Advanced IPv6 Centre (NAv6) director.
With these two appointments, Bahari is believed to be the first Orang Asli to be appointed as a dean in Malaysian history and also the first to hold two head of department positions simultaneously in an institution of higher learning in Malaysia.
Known for his expertise in areas of Scientific Data Visualisation, Computer Graphics and Network Security, he has served with USM for more than 24 years and achieved numerous successes throughout his career, especially with regards to academic development and research.
"My aim in life is to serve, provide my expertise and contribute my capabilities to USM, my students, my community and my family," said Bahari, who graduated with a Bachelor's degree in Computer Science from the South Australian Institute of Technology in Australia in 1989.
To fulfil a requirement by the Malaysian Public Service Department (JPA), which specifies that those who intend to serve in the public sector need to have an Honours degree, he then pursued an additional year of study at Flinders University, Australia (1991) to obtain an Honours before completing his Doctoral studies (Ph.D) at Leeds University, United Kingdom (1995).
Bahari, the fifth of seven siblings, lost his father when he was nine. His life became even harder as he had to depend on his mother who struggled to earn a living for the family.
"Around the 1960s, conditions were different than how it is now. Added to the fact that staying in an Orang Asli village that was about 20km from the nearest town, which was Tanjung Tualang, everything was less than rosy.
"In fact, I only came to know in the later years from my late mother that all my other siblings had passed away, leaving only me and my elder sister, without knowing the exact cause of their deaths.
"There was no electricity in our village, and we were fortunate enough to get clean water supply from tin miners, who by chance lived close to the village. It was water from three main pipes that was shared with the whole village.
"Such conditions, however, were not really obstacles for me in seeking knowledge," he said, as he mentioned that his only sister also managed to make a change in her life by being one of the pioneer nurses at a special hospital for Orang Asli in Gombak, Selangor, and had since retired.
Bahari was raised by his mother single-handedly, and being illiterate, education to her was not a priority.
What mattered most then was the means to earn a living and to continue with life. She did all kinds of work, from searching for forest produce to working for farmers in minding their crops, to make ends meet.
However, he was proud of his mother who was very dear to him, because despite her shortcomings, she had always supported him in his pursuit of knowledge and always tried her best to provide for his needs, including school uniform, shoes, pocket money and so forth.
During his secondary school days, his observations of success stories from other communities would fuel his desire to succeed like them one day.
Bahari also acknowledged that the Department of Orang Asli Affairs (JHEOA) had played an important role throughout his life journey and the lives of other Orang Asli children in providing them with various aids and support.
"External factors were also helpful in giving the right motivation to individuals from minority groups as with me, where support at home was very minimal in assisting and promoting formal education.
"Recognition and support provided by teachers and the school community played a crucial role. In my case for example, the teachers gave me the chance to be the classroom monitor and prefect, among others.
"Honestly, I would say that though it might seem to many as being small or of minor relevance, for the minority groups or those in the bottom billion, such a support would mean a lot; these are the game changers for my life," he said as he shared some tips on his success until now.
Not forgetting his roots, Bahari also shared some insights and advice to the minority groups such as himself, with the hope of encouraging and inspiring them to also attain success.
He said what was important was that those out there needed to persevere what they hope to achieve, as the challenges faced by this group in whatever area or at whichever level would be twice as hard compared to the general society.
"For the Orang Asli specifically, the challenge to adapt, the dominating sense of togetherness (being different from others) and other aspects are among the 'unwritten' issues which need to be dealt with simultaneously along with other challenges faced by the general society.
"The Orang Asli community also need to live with tolerance and be humble, while embracing the need to befriend as many as possible from the general society," he added.
Credit: New Straits Times