Visit to Dell Asia Pacific Customer Centre (APCC) Plant in Bukit Minyak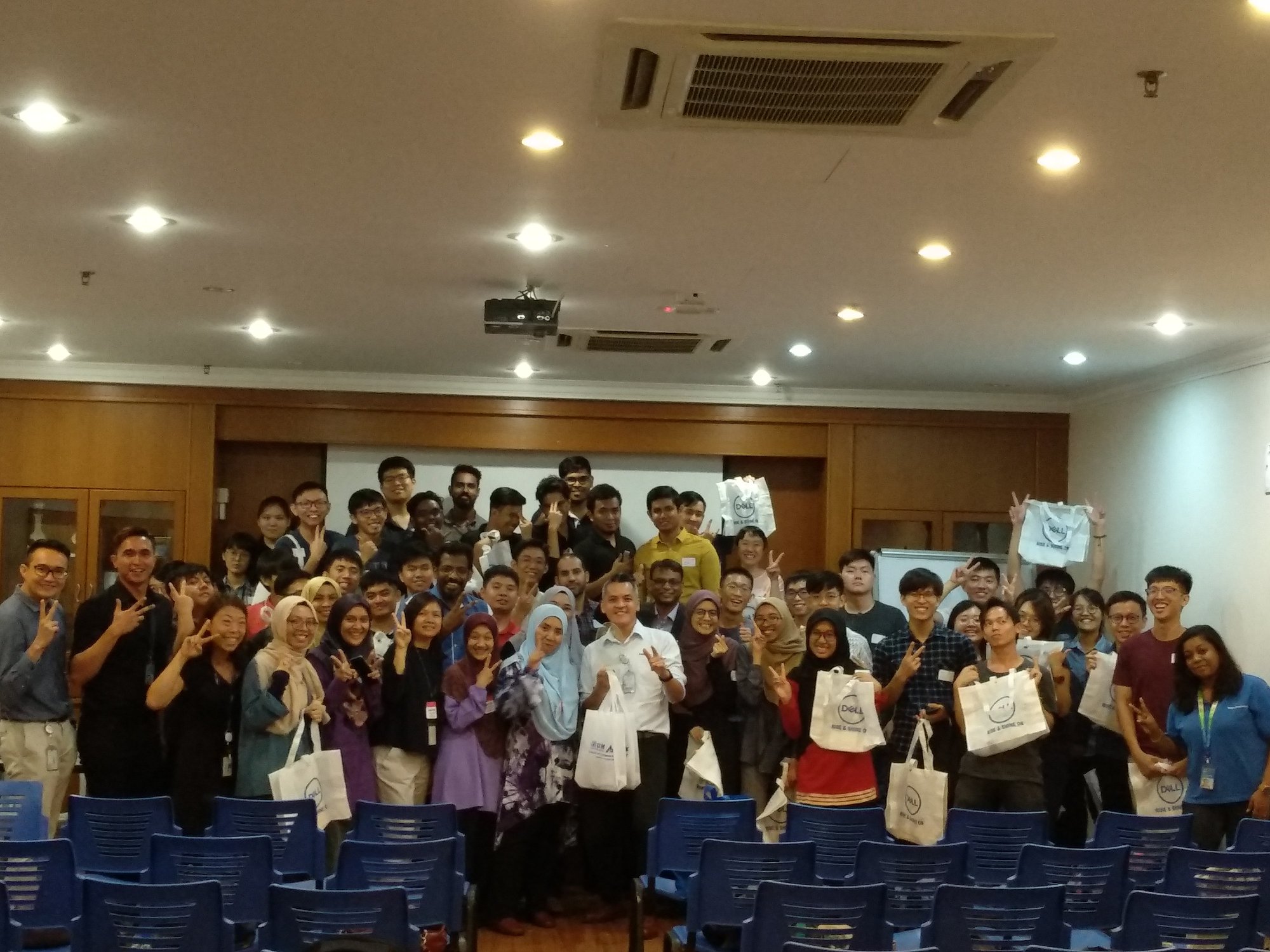 17 April 2019 - The manufacturing process at DELL APCC2 in Bukit Minyak covers assembly, software installation and quality control. More than 150,000 units produced per year in this facility from 120 product families.
The trip to DELL APCC2 provides a valuable experience for both the students and academic staff. With an aim to go beyond academics, this industrial visit provides students a practical perspective of the work place. It provides an insight on applications of software in the industry, and an exposure to Agile Software Engineering practices and software testing in particular. The academic staff gain more knowledge about the career prospects of the related area and gain a valuable connection with Dell.
At their in-house Testing Lab, DELL APCC2 analyzes commercial data to identify important configurations and perform pilot testing on priority configurations in order to develop and apply the manufacturing process. Their products and solutions are well tested before being shipped. With their impressive Testing Lab, DELL APCC2 aims to be recognised as a software defined organization, inline with their Software Engineering Initiative Hub in the northern area of Malaysia.