CSICE 2019 Aiming to Mould Future-Ready Industry Talents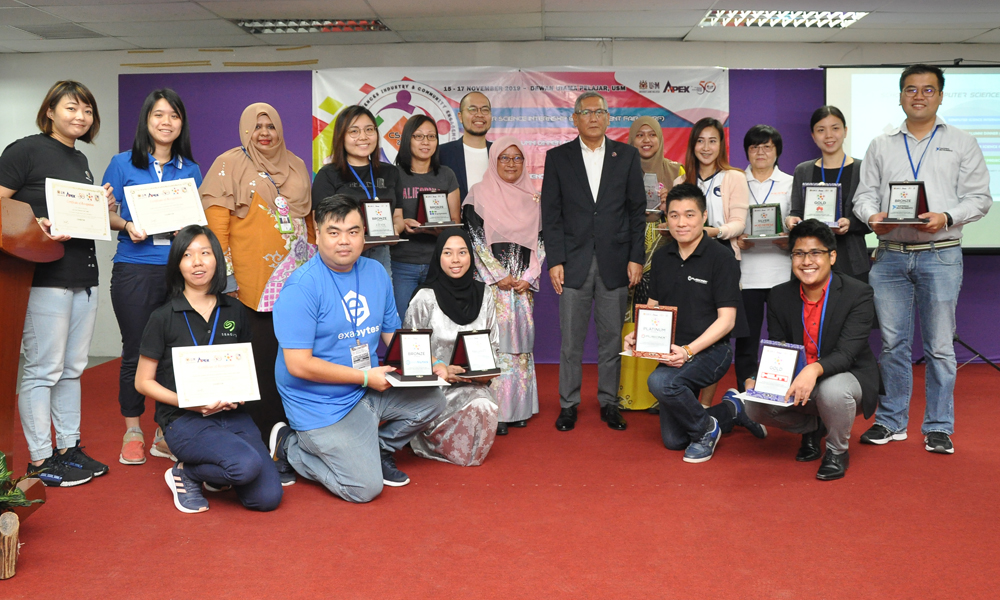 15 November 2019 - The recently concluded Computer Sciences Industry and Community Engagement Week (CSICE) 2019 organised by the Universiti Sains Malaysia (USM) School of Computer Sciences (SCS), comprised of four sub-events, namely:
1. The Computer Science Internship and Recruitment Fair (CSIRF) - an internship and career fair targeting SCS 3rd and 4th-year students respectively. It was also opened to the public and was attended by students from SEGI College, INTI College and UiTM Merbok. A total of 350 students and 14 companies were involved in this sub-event.
2. The Computer Science Industrial Forum (CSIF) - focused on the brainstorming and exchange of ideas between the academia and industry towards forging collaborative research and consultancy. This annual industry-academia forum also focused on how the industry can best participate in nurturing quality graduates to be part of a workforce that is future-ready. The forum was attended by 27 industry representatives from 20 different companies, 2 representatives from the Malaysia Digital Economy Corporation (MDEC), 25 lecturers and 2 students from SCS.
3. A newly-initiated Community Engagement Project with SMK Bawong (CPSB) - throughout the years, SCS has been actively engaging the Orang Asli community in realizing its social responsibilities and making a societal impact to the education and growth of future generations of Orang Asli. SMK Bawong in Sungai Siput, Perak was chosen as it is the first fully residential/boarding school for Orang Asli in Malaysia. Around 32 students and 4 teachers from the school were given exposure to several concepts and skills such as Computational Thinking, Website Development and the Internet of Things (IoT).
4. The Computer Sciences Alumni Dinner (CSAD) - the first CS alumni dinner since 2011. This dinner was held in conjunction with the USM 50th anniversary celebration. About 80 alumni members from SCS participated in the sub-event. Those who attended comprised mainly of staff and students from the 1980s, when CS was a unit under the School of Mathematical Sciences.
The opening ceremony of CSICE 2019 on Friday, November 15, also witnessed the exchange of a Memorandum of Understanding (MoU) between the School and JobTech, one of Singapore's leading Artificial Intelligence and Big Data Analytics companies.
The MoU involves the collaboration to develop and enhance a career planning platform named TalentedUSM that can recommend courses and job opportunities to students and alumni that are aligned with an individual's unique skills profile and career interests.
The closing ceremony was held on Sunday, November 17, which marked the end of a successful programme for all who were involved. It attracted people from all walks of life.
A total of 350 higher education students, 14 companies, 29 industry representatives, 1 Orang Asli secondary school and 80 alumni members were involved throughout the three-day event.
Professor Dr. Rosni Abdullah, the Dean of SCS, described the event as a huge success, in which it fulfilled its purpose in gathering both the industry and community partners of USM with the aim of moulding future-ready industry talents, while giving back to society.
"It was through the concerted efforts of the CSICE committees which consisted of lecturers, supporting staff and students of SCS that made this event a success," she added.