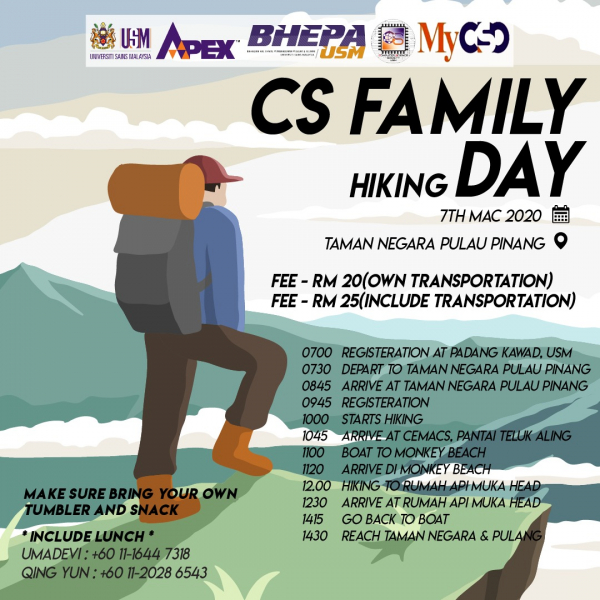 Date:
2020-03-07
08:00
-
15:00
Venue: Taman Negara, Pulau Pinang
TARGET AUDIENCE: CS Academic Staffs & CS Undergraduates
DESCRIPTION:
Title: Computer Science Family Day
Details: The program is to get the bonding between undergraduate participants and also academic staffs(lecturers). Targeted about 10 participants from each undergraduate batch because society only target one/two bus to go to Penang National Park.
Person in charge in protocol will lead the briefing before hiking starts and along the pathway hiking as well.
CONTACT PERSON:
Project Director Name: Nurfatin Binti Sofian
Email
This email address is being protected from spambots. You need JavaScript enabled to view it.