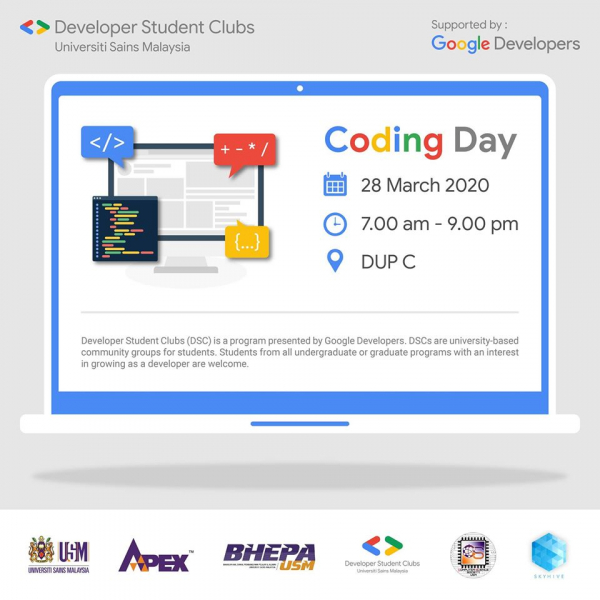 Date:
2020-03-28
07:00
-
21:00
Venue: DUP C, Universiti Sains Malaysia
TARGET AUDIENCE: CS Undergraduates
DESCRIPTION:
The Developer Student Club in collaboration with CS Society and sponsored by SkyHive will conduct the "Coding Day" event. This is an event where students will form groups of 1 - 5 people brainstorming and coding in 12 hours in regard with the idea proposed. As a preparation for the event, DSC Web Development team will organize series of workshops entitled "No stack To Full Stack". The date and time of the 2-week-workshops will be announced later on.
CONTACT PERSON:
Project Director Name: Taki Eddine Torki
Email
This email address is being protected from spambots. You need JavaScript enabled to view it.